Meet your audience online
If you are looking to connect with your audience, you need to meet them where they already spend lots of their time: ONLINE.
Medtextpert can help you to reach out and provide the information they are seeking. By strategically building your online presence and providing the right content at the right time you can engage with your audience across a range of digital channels.
Overview digital services
Together with our partners and selected service providers, we cover a wide range of integrated Digital Marketing solutions, not only limited to Digital Communications. 
Services range from top-level strategic planning to day-to-day implementation.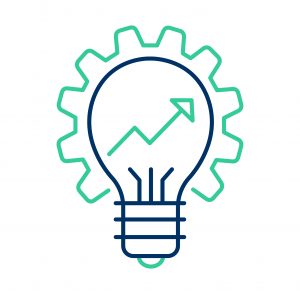 OUR Digital Marketing SERVICES
All of our campaigns are continually monitored and optimized to maximize results for your business.
No success without a sound strategy
Our digital marketing process begins with a holistic digital audit, to provide you with a framework for growing your organization through digital.
Depending on the results of this audit, you'll receive prioritized recommendations for improvement, alongside a customized digital strategy based on clear goals discussed and agreed with you beforehand.
The strategy will include detailed, channel-specific tactics, project timelines and tangible KPIs, as well as internal governance recommendations.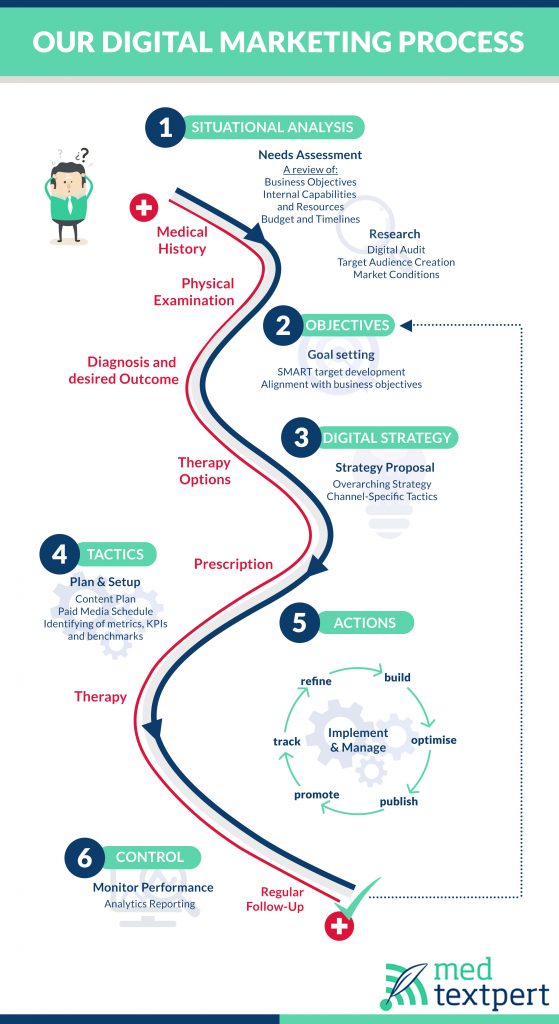 How can we work together?
We have a variety of options to help your organisation grow, whether your team requires training and education or hands-on execution.
Medtextpert provides on-demand consulting & coaching services designed to solve specific problems related to your digital strategy.
We also offer custom-made trainings to enhance your digital skills and expertise.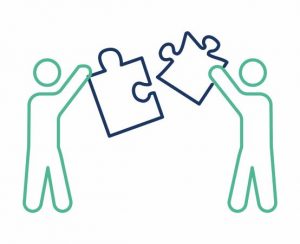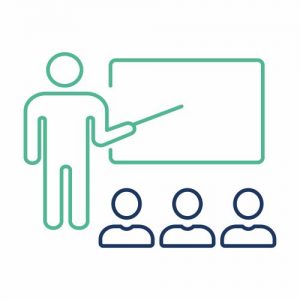 If you already have a digital strategy but are not satisfied with the results, or are looking to optimize specific digital channels, our consultants are here to help.
Every member of our team is trained to identify issues in your current strategy and suggest improvements or optimizations. We can also assist with executing these adjustments and be on hand to coach your team throughout the entire process.
If you need instant advice on a specific topic, or if your campaigns are not delivering results, feel free to call or email to arrange immediate support and resolution.
Medtextpert provides hands-on guidance, working either remotely or in-house.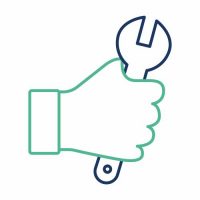 If your organization lacks the time or resources to recruit a digital marketing team, medtextpert can help, with our suite of fully-managed services.
To ensure that we can accommodate your organization, please allow a 2-month notice period for larger projects.
organization, please allow a 2-month notice period for larger projects.
Training tailored to your needs
Whether one-to-one or an entire team, we provide comprehensive training on all aspects of digital marketing.
Click here to discuss your specific training needs and to see how medtextpert can help.
Selection of topics covered:
#medtextpert has a passion for digital marketing and develops with you effective digital strategies that reach your audience