—–  PLEASE NOTE – Currently, we are not able to take any medical writers on board. – —-
We are constantly searching for talent with a solid education and hands-on experience in digital marketing.
We believe in tapping into area specialist networks and sharing of skills and expertise and we are looking for enthusiasts willing to give everything to make our customers successful.
We don't care if you want to stay independent and support us as a freelancer, consultant or contractor, or prefer to join us part- or full-time.
The skills needed to succeed in today's world and the future are curiosity, creativity, taking initiative, multi-disciplinary thinking and empathy. These skills are specific to human beings and that is what we are looking for: humans with technical skills that fall into our core service offerings.
Don't wait and give us a call or send a message to check if medtextpert has just been waiting for YOU!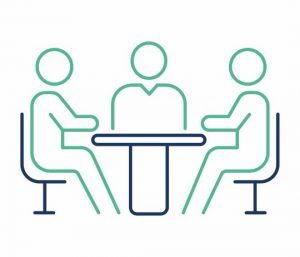 Medtextpert is looking for a Digital Marketing and Social Media Intern who's excited about getting hands-on expertise in healthcare marketing and insight into the daily business of an agency.
What you could do:

Market research and surveillance of digital activities of competitors to fuel digital and content strategies
Develop engaging ideas/content and concepts for social media marketing
Create content for Facebook and Instagram posts and stories
Manage social media accounts for customers according to plan
Support in designing and implementing paid marketing campaigns
Analysis of digital channel performance
 
What you should bring:

Currently pursuing studies in computer science, media design, marketing or communications
A deep passion for digital and social media marketing
Strong analytical skills
Design or media production experience are an advantage
First experience with WordPress
Interest in healthcare, MedTech and digitalhealth topics
 
This is a part-time assignment and we are totally open with regards to your weekly involvement.
Please call +41 762809205 to discuss terms of a possible collaboration.
We are looking forward to meeting you!
Don't hesitate to contact medtextpert to find out
more about job offerings!