Customer testimonials are an extremely powerful tool for businesses. We all know that.
Before buying a new gadget from Amazon, for instance, it is highly likely that we will read a few product reviews before making a purchase. In the workplace, we also look at customer feedback when trying to evaluate a product or service from other businesses or organizations.
The truth is, B2B decision makers trust them – 62% say that recommendations from peers influence their purchasing decision.  When surveyed, 89% of B2B marketers consider testimonials the best marketing tool at their disposal.
Testimonials build trust between a business and its users, and help to establish credibility. They are an invaluable part of building social proof for a business or organization.
But why?
Why Do Testimonials Work?
Let's look behind the scenes to better understand why customer feedback is so important.  Testimonials work because:
We are all human – we long for social proof and, with it, validation.  Testimonials help businesses to say: "You don't have to take our word for it, check out what people have to say and convince yourself!" That's how credibility is earned and built.
They are story-driven and we can often find elements of our own stories in them. When we are able to relate to something, we are more likely to believe the message.  We believe people who resemble us the most.
They trigger emotions, which bypass our rational thinking. Good testimonials talk about things we want, like problems solved, time saved or stress reduced.
Most importantly, testimonials give a face to your business or organization.
Convinced? Theoretically yes, but putting this strategy into practice is easy to put off or deprioritize…
It might be hard work to get testimonials because it requires a time commitment from customers: time to think about them, time to create them, and time to finalize them.
Of course, you can't force people to share their experiences with your products and services, but there are many ways to engage happy customers and encourage them to talk positively about you.
It all starts with exceeding customer expectations. When a customer has a positive experience that meets or exceeds their expectations, they are more inclined to share this experience with others.
Recent research from Ipsos Loyalty revealed, that 52% of consumers who had a bad experience told their friends, family or colleagues about it.  But more surprisingly, 56% of consumers took time to share a good experience with others.
While some customers share their experiences without prompting, most buyers need a little – let's say – encouragement.  To encourage you to prioritize obtaining quality testimonials and reviews from your B2B clients, here are some helpful tips to get you going.
The Road to Powerful Client Testimonials
If you make the customer testimonial process part of your strategy, it becomes much easier to make it a routine, that you complete with every sale.
Research your options and how other companies have effectively implemented a process like this.  Evangelize the power of reviews/testimonials and customer feedback in the consumer buying process.
Make it a team effort so everyone feels involved, buys in to the initiative, and feels accountable in the process.  Review the execution on a regular basis with your team and use the power of each win to encourage further buy-in and successful implementation.
2.) Know when to ask for them
When asking for written testimonials in B2B service settings, surely, you would not want to ask while a project is still in its early stage, as there are many milestones ahead which could impact your performance and final appraisal.  The closer you get to project completion, the happier your customers are.  It's best to ask after you have delivered on an important objective or completed the final project/product.
For example, when following up the transaction with a courtesy email or call, include an invitation to review at the same time.  Enhance your service offering by providing free benefits or extras for future interactions or purchases, like an assessment, template or e-book.  The goal is to add additional value to your buyers' lives beyond the provided product or service. Follow-up a few weeks later to make sure your customer is still happy and include a gentle reminder to provide the review. 
It could be tricky to decide whom to ask but you'd naturally start with the people most involved in the buying process. Try to get opinions from several people involved in the final decision-making to get various perspectives of the buyer's experience.  A close collaboration between Sales, Marketing and Customer Service is the key to success here.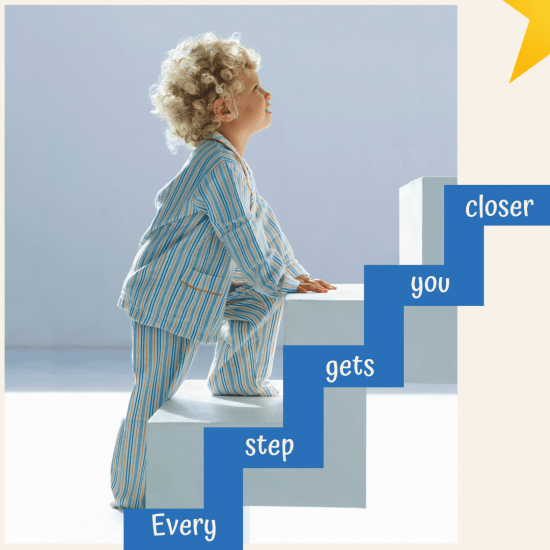 4.) Select the right format
Testimonials can come in several forms, like quote testimonials or longer case studies which allow customers to explain how using your products or services has helped their company's growth. These work well on websites, especially product/service pages, social channels (like LinkedIn) and can add value to a variety of marketing materials, including brochures. Quotes can also be part of special offer e-mail campaigns or newsletters.
The right content format is also determined by your target audience, since every generation prefers different formats.  According to Mobile Marketing Watch, buyers between 18 and 34 years old (Generation Y) like to watch video instead of reading text.
Nothing is better than a good video testimonial, as they increase engagement through authenticity and touch people on an emotional level.  Videos build trust and demonstrate something far more tangible: your products or services are so special that people are willing to dedicate hours to help convince others. They are perfect for social media and your website.
There are also voluntary, user-generated, social testimonials, often found on Facebook, Instagram or Twitter, among other places. Although they are not the topic of this blog, don't forget to take advantage of them; just be sure to ask for permission before including them in your marketing.
A regular challenge for customers when asked for written testimonials is the actual formulation of their testimonials in a candid and genuine manner; not knowing what to say, how long the text should be, or in what format it should be are all hindrances to customers.
Consider providing the customer with a template or a list of specific questions to provide guidance when creating the draft for written quotes.  An easy process increases the chances of a timely and voluntary participation.
Ask for their personal experience with anything related to your business and how it helped them, and ask them to comment on customer support interactions. Also ask them to include any initial skepticism, reservations or criticism they may have had and how it was resolved.  Aim for specific details, not general statements.
Alternatively, you could use landing pages designed to accommodate the process. There are many third-party marketing services designed to assist you (e.g. Ambassify Brand Advocacy Platform).
Whenever possible ask for a testimonial in person. You could call it a "business tip" that you would like to share with their peers. Emphasize how much they will help you by simply answering some questions.
When sending written requests to people you haven't met, sign with your name, not your business. People like to help people.  For people who might not want to participate or comment in writing, offer alternative options and encourage them to contact you for a call.
7.) Ask for permission and express gratitude
When receiving a B2B customer testimonial, show genuine appreciation for the time and effort the customer provided to generate the testimonial. Nothings says "thank you" better than a hand-written note, but also a phone call or visit in person is adequate. E-mails are not personal enough and should be avoided.
Show appreciation and maybe provide a little surprise, like free benefits or extras for future interactions or purchases.
Always ask for permission to share when you provide the final testimonial draft to your client to approve. Remember to ask for a professional photo or logo and permission to use these images in your marketing materials.
Testimonials should be unbiased, but that does not mean you can't proactively ask, support and promote them. They are a key piece of sales generation and a powerful asset, not just for digital marketing.
Medtextpert can help get testimonials back on your agenda and make them your priority until your organization has successfully implemented a brand advocacy program that triggers business growth and acts as part of your social sales force.